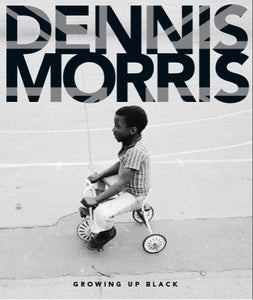 Signed Copy of the Book - Growing Up Black
Regular price
$60.00
$0.00
Growing Up Black is a beautifully designed, thought-provoking monograph which documents domestic life in Hackney, East London during the 1960s and 70s. These images from Morris' extensive archive capture intimate moments within the black community, recording the history of the first generation to call themselves black. With texts by Professor Stuart Hall, Gary Younge, Kobena Mercer, Dennis Morris and Mark Sealy.
Morris moved to Hackney with his family when he was four, and began his career as a photographer aged just 11 years old, when one of his images was printed on the front page of the Daily Mirror. He has since photographed some of the most iconic musicians of the past 50 years, including Bob Marley, The Sex Pistols, The Stone Roses, Oasis and Radiohead.
A number of his photographs are in the collection at the V&A Museum and Tate Museum in London.